---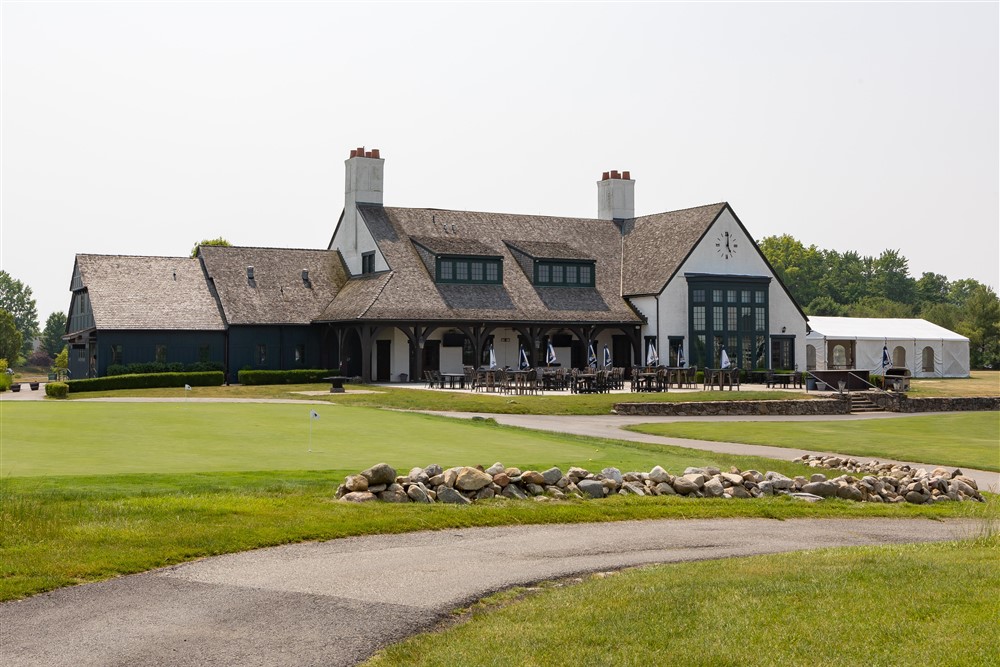 Experience the Unparalleled True-Links Golf at the Golf Club of Dublin
Immerse yourself in the only authentic true-links golf experience in the Midwest at the Golf Club of Dublin. Delight in our meticulously designed course, featuring fescue turf, captivating stacked stone walls, and an impressive array of over 70 hand-stacked sod face bunkers. Water detention areas gracefully intertwine with the landscape, enhancing the challenge on every hole. Prepare for the greens that are not only enormous but also square-shaped and lightning-fast, ensuring an exhilarating game.
Unforgettable Surroundings and Irish Charm
Nestled within the picturesque Ballantrae neighborhood, encompassing 640 acres of residential bliss, the Golf Club of Dublin stands as its majestic centerpiece. A haven of Tudor-style elegance, our clubhouse perfectly complements the Irish theme that defines this distinctive community. After an exhilarating round, unwind with friends and neighbors on our patio, savoring a refreshing pint or relishing the camaraderie that binds us together.
Championing Sustainable Golf Design
With an illustrious portfolio spanning across North America, Europe, and Asia, Hurdzan/Fry Environmental Golf Design spearheads over 20 ongoing projects. Led by the visionary Dr. Michael Hurdzan and Dana Fry, we firmly believe that the finest golf experiences unfold amidst nature's embrace, while upholding sustainability as an integral part of the environment. At Golf Club of Dublin, we embody this ethos, seamlessly merging the love for the sport with a commitment to preserving the beauty of our surroundings.
Discover a golfing haven like no other. Explore the Golf Club of Dublin today and embark on a journey that transcends ordinary play.