---
Pub Hours
Hours may vary based on staffing, weather, and private events.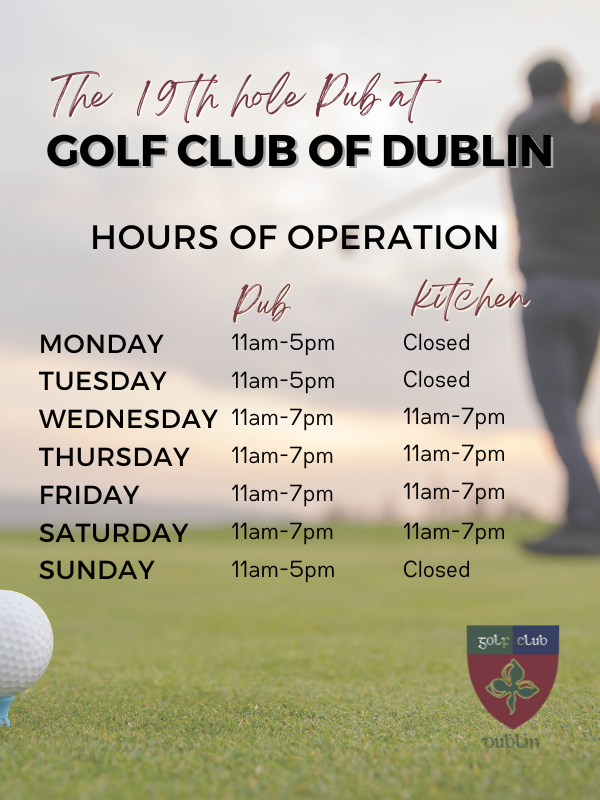 Click HERE to view the pub menu.


Contact Information
Manager: Jennifer Crosby-Howiler | Phone: 614-792-3825 x2
---
Reservations & Carry Out Orders
Reservations are not required but are recommended. To-go orders can be placed at 4 pm; earlier call-ahead ordering will be unavailable. Please call 614-792-3825 x2 to schedule a reservation or place a to-go order.
---
Employment
Please fill out the form below if you are interested in working at the 19th Hole Pub.
We are currently hiring back of Front & Back of House Staff as well as Event Banquet Captains.